Gaultier reflects mastermind
SO WHILE IN FLORIDA I STARTED READING THIS FASHION BOOK "50 YEARS OF FASHION"
AND I HAPPENED TO READ ABOUT THIS ONE JACKET THAT CAUGHT MY EYE: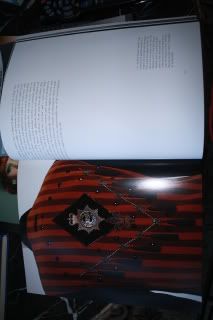 I FOUND IT INTERESTING HOW IT HAS THE SIMILAR IF NOT SAME QUOTE AS THE MASTERMIND JAPAN ITEMS.
I FOUND IT SUPERCOOL:
I FEEL THAT HIGH FASHION INFLUENCES ALOT OVERALL ON TODAYS' YOUNG FASHION. YOU ARE WELCOMED TO ELABORATE.
Views
1769
Comments
1
Comments